When are Parental Rights Terminated in Texas?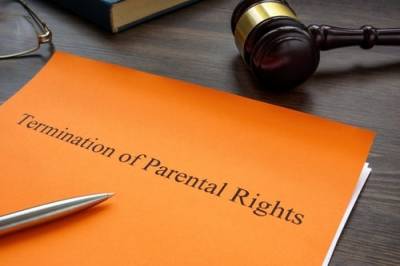 Parents have certain rights and obligations under Texas law. Parents are expected to provide a safe home for their children and ensure that the children are adequately fed and taken care of, attend school, and receive medical care. Parents also have rights, including the right to make decisions about their child's upbringing and spend time with their child.
However, there are situations in which a parent's rights may be terminated, either voluntarily or involuntarily. Typically, the termination of parental rights occurs in the context of adoption.
Parents May Voluntarily Terminate Their Parental Rights to Allow an Adoption
Some parents recognize that they are not in a position to care for a child. They may be struggling with severe mental illness, substance abuse, or other personal problems that make them unable to provide a safe and stable home. For this reason, they may voluntarily consent to terminate their parental rights through the court so that the child can be adopted by someone else.
Involuntary Termination of Parental Rights for Adoption in Texas
Involuntary termination of parental rights occurs when a parent loses his or her rights to a child against his or her will. Texas courts consider the parent-child relationship to be sacred and will only terminate parental rights if it is in the child's best interests.
Some of the most common grounds for involuntary termination of parental rights include:
Endangerment - The parent is exposing the child to an environment that endangers his or her physical or emotional well-being. This may involve exposing the child to drug abuse, sex offenders who have been convicted of crimes against children, or criminal activity. Failing to adequately meet the child's basic needs for food, water, shelter, medical care, and supervision may also be considered endangerment.

Abandonment - The parent has intentionally and voluntarily abandoned the child.

Failure to support - The parent has failed to provide financial support for the child, despite having the financial means to do so.

Criminal conduct involving a child - Criminal activity resulting in the serious injury or death of a child may lead to involuntary termination of parental rights.

Failure to comply with a court-ordered service plan - The parent has willfully failed to comply with a service plan needed to regain custody of a child.

Severe mental illness - The parent has been diagnosed with a mental or emotional illness that prevents him or her from being able to care for the child.

Drug abuse - The parent has an ongoing history of drug or alcohol abuse that puts the child at risk.
Call a Palo Pinto, TX Adoption Attorney
If you want to petition the court for the termination of parental rights, The Law Offices of Kary L. Key can help. Call our knowledgable Parker County family law attorney at 817-599-6969 to schedule an initial consultation and learn more about how we can serve you.
Source:
https://www.dfps.texas.gov/handbooks/cps/files/CPS_pg_5560.asp