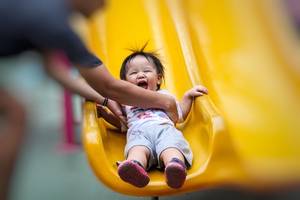 Although parents usually make decisions that are in the best interests of their children, Texas family law courts recognize that a parent's judgment may be blinkered during divorce. Unfortunately, divorce often turns into a zero-sum competition between spouses and when the children get caught in the middle, fights over custody, false accusations, and other high-conflict behaviors can emerge.
Texas courts must therefore try to objectively determine what is in a child's best interests and make child custody decisions accordingly. Generally speaking, judges are reluctant to give one parent full custody, and any parent seeking full custody must demonstrate that there is a good reason to grant that arrangement. However, there are certainly situations where the children are better off staying away from one parent, and it can be helpful to know what those are.
When is Full Custody Given to One Parent in Texas?
Before answering this question, it is important to distinguish between the two parts of child custody: "possession and access" and "conservatorship." "Possession and access" refers to a parent's right to spend time with a child. "Conservatorship" refers to a parent's decision-making authority over a child. A parent with all the decision-making authority and exclusive possession and access has sole managing conservatorship, which is what most people mean when they say "full custody." When a parent has full custody of a child, then that child is in their care full-time, and only that parent makes decisions for the child.
...