Can a Divorced Parent Move with a Child Out of State?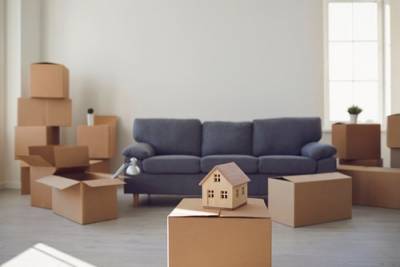 In Texas, child custody is referred to as conservatorship. If a parent has sole managing conservatorship, he or she has sole decision-making authority over the child. This means that the parent can change the child's school, move him or her to a new residence, or make other decisions without the other parent's input.
If divorced parents have joint managing conservatorship, both parents have a right to be involved in their child's life and to make child-related decisions. Parents with joint conservatorship cannot move the child out of state without the other parent's consent. The other parent has the right to object to the move or ask for modifications, such as allowing them visitation rights in their home state.
Moving When Parents Share Custody
Parents who share custody are held to different standards than parents with sole conservatorship. If a parent with joint conservatorship wants to move, he or she will need permission from the child's other parent. If both parents agree to the move, they can submit a "Stipulation and Order" to the court and modify their parenting plan to account for the relocation. If one parent does not consent, then the parent who wishes to move can file a petition for relocation with their local family court.
Factors Used By Texas Courts When Deciding on a Relocation Petition
The judge will consider whether or not it is in the best interest of the child for the other parent to be involved, as well as the impact of moving on both the custodial and non-custodial parent. A court may also appoint a guardian ad litem to represent the child's interests in relocation proceedings. This is done to make sure that any decisions made are in the best interest of the child. The guardian ad litem will investigate the situation and make recommendations to the court. Parents should be prepared to provide evidence showing how a move may benefit their child, such as providing a better educational or economic opportunity.
The court will ultimately decide whether or not it is in the child's best interest to allow the move. If the court grants permission for the relocation, the parents may modify visitation rights so that both parents can still be involved with their child's life.
Contact Our Palo Pinto Child Relocation Lawyer
If you intend to move with your child or your child's other parent has proposed a relocation, contact our Parker County family law attorney Kary L. Key for help. Call The Law Offices of Kary L. Key at 817-599-6969 for a confidential consultation.
Source:
https://statutes.capitol.texas.gov/Docs/FA/htm/FA.153.htm