How Do Paternity Tests Work in Texas?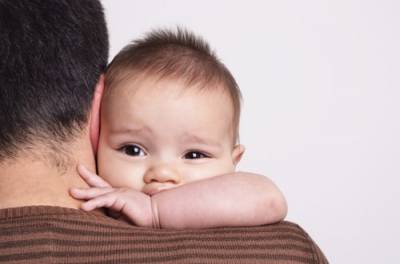 Paternity refers to the legal father-child relationship. Life is complicated, and many people find themselves in situations in which the paternity of a child is uncertain or contested by a parent. Determining paternity and legally establishing the father-child relationship is crucial for many different reasons.
Confirming paternity provides an opportunity for a father to be involved in his child's life. Furthermore, establishing paternity is often the first step in securing child support - a crucial form of financial support for single parents. Paternity testing is frequently used to confirm whether a man is indeed a child's biological father.
When is Paternity Testing Necessary?
Paternity testing is needed when the father of a child (or potential father) is not named on the birth certificate or when there is doubt or uncertainty as to who the biological father of a child may be. Paternity testing can also help resolve disputes between unmarried parents and provide legal proof that an alleged father is, in fact, the biological parent. Paternity testing may also be used to confirm that an alleged father is not the child's biological parent.
What is Involved in a DNA Paternity Test?
The Office of the Attorney General has the authority to file a petition asking the court to order a paternity test. Paternity tests are simple, non-invasive procedures. A cotton swab is gently scraped inside the participants' mouths to gather loose cheek cells. The cell samples are then sent to a lab for analysis. DNA is extracted from the cell samples and tested for genetic markers specific to each participant. If the alleged father's DNA matches that of the child, it is proof that he is, in fact, the biological parent. It usually takes four to six weeks to get the results back.
If the presumed father refuses to participate in paternity testing, the court may find him in contempt of court. If the father is missing or can otherwise not be located, it may be possible to establish paternity by collecting DNA from the presumed father's parent or other immediate family members.
Contact Palo Pinto Paternity Lawyer Kary Key for Help
Establishing paternity is an important step in securing child support, allowing for a father-child relationship, and providing important rights to the parents and the child. If you are involved in a paternity dispute, contact our Parker County family law attorney for help. Attorney Kary Key has extensive experience in paternity and child-related legal matters. She can help you take the next steps and ensure that your rights are protected. Call 817-599-6969 to set up a confidential consultation.
Source:
https://www.texasattorneygeneral.gov/child-support/paternity