What is Parental Alienation in Texas Custody Cases?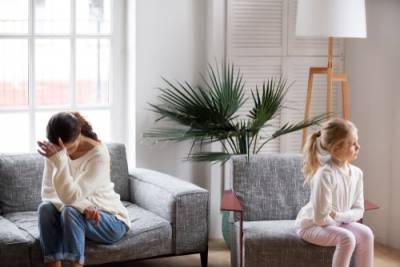 Child custody cases can be emotionally challenging for parents, especially when parental alienation is a factor in the situation. Parental alienation occurs when a parent engages in behaviors that manipulate or distort the child's perception of the other parent, ultimately damaging their relationship. If you are going through difficult child custody proceedings and believe parental alienation is something your spouse is engaging in, let your lawyer know immediately so appropriate actions can be taken to ensure the conduct can be stopped.
What Does Parental Alienation Entail?
Frequently, parental alienation involves behaviors that may include making derogatory remarks about the other parent, interfering with visitation or communication, or actively encouraging the child to reject or fear the other parent without valid reasons.
The Legal Implications of Parental Alienation in Texas
In Texas law, the court's primary consideration in custody cases is the child's best interests. Parental alienation is viewed as contrary to the child's best interests, as it can lead to severe emotional harm and disrupt the child's relationship with the alienated parent. The Texas court will consider each parent's willingness and ability to facilitate and encourage a positive relationship between the child and the other parent.
Impact on Custody Determinations
When parental alienation is present in a custody case, it can significantly influence the court's decision. Texas courts prioritize maintaining the relationship between the child and both parents. If one parent is found to be engaging in alienating behaviors, it may jeopardize their chances of obtaining a joint custody arrangement. The court may consider alternative custody arrangements, such as supervised visitation or counseling, to address and resolve the alienation issue.
Legal Measures to Address Parental Alienation
If you believe your child's other parent is engaging in parental alienation, taking appropriate legal measures to protect your relationship with your child is crucial. Some legal actions you can consider include:
Documenting all incidents – Keep a detailed record of instances where the other parent engages in alienating behaviors, including dates, times, and descriptions of events.

Seeking professional evaluation – Requesting a professional evaluation, such as a custody or psychological evaluation, can help objectively assess the parental alienation allegations.

Requesting court intervention – If parental alienation affects your relationship with your child, you can file a motion, seeking remedies such as modifying custody arrangements, establishing visitation schedules, or ordering counseling for all involved.
Contact a Palo Pinto Child Custody Attorney
For legal guidance as you navigate this challenging time, contact the esteemed Parker County child custody lawyer with The Law Offices of Kary L. Key. Call 817-599-6969 for a private consultation.