Same-Sex Common Law Marriage and Divorce
Posted on October 18, 2023 in
Divorce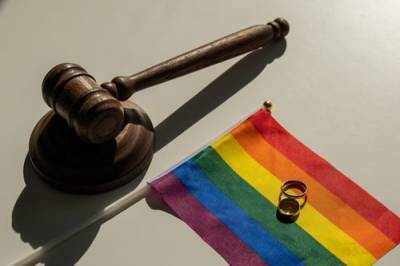 Same-sex marriage has been legal for almost a decade now in Texas. Sometimes, same-sex couples can cohabitate for so long that they may already consider themselves married without the glitz and glam of a wedding ceremony. In this case, Texas also recognizes common law marriage and divorce for same-sex couples. However, there are a few requirements that must be met for the state to recognize their common law marriage. A knowledgeable attorney can help cut through the legal complexities of how to go about getting your union recognized as a legally binding marriage.
What Are the Requirements for a Texas Common Law Marriage?
Consideration for a common law marriage requires both parties to have a signed declaration of marriage or:
They must both have agreed to be married
Lived together as a married couple in Texas since the agreement took place
They showed themselves to be married in the eyes of the state
Both individuals must be legally single, 18 years of age, and not be related to one another by blood. A marriage cannot take place if either party does not meet the above requirements.
Same-sex couples should understand that simply living together for a certain period of time or having children together does not automatically qualify them as informally married. You will need to undergo all the above requirements for your marriage to be recognized under Texas law.
In What Way is a Common Law Marriage Recognized as a Traditional Marriage for Same-sex Couples?
Common law marriages may not be recognized in other states. However, once a couple has entered into a common law or informal marriage in Texas, it becomes a legal marriage according to state law. As such, your marriage is considered a formal marriage in other states, even if those states do not recognize common law marriages.
Once a common law marriage is legally established, all rights and privileges that a formal marriage receives will now be afforded to you and your spouse. This includes:
Property rights
Child support
Spousal maintenance
Debts
These rights and privileges remain in effect throughout the marriage and during divorce.
Why The Agreed Upon Marriage Date is Important
As a marriage date is important to a traditional marriage, so too is it essential to a common law marriage in the event of divorce. The date of the marriage is required to assess and identify assets and liabilities accumulated while married to be divided as community property. Assets owned by a spouse before the marriage is recognized are still considered the spouse's property. Everything accrued while legally married is considered community property.
Same-sex couples can disagree on the marriage date, which often creates substantial financial consequences in divorce proceedings. Texas recognizes both formal and informal marriages between same-sex couples. As such, it is important to remember which marriage type your union falls under and the date associated with it when it takes place.
Contact a Parker County, TX Divorce Lawyer
Even with all the recent anti-LGBTQ+ bill proposals, same-sex couples still retain the right to marry in the state of Texas. This also means that they, too, have the right to a divorce. The Law Offices of Kary L. Key understands that not all marriages end happily ever after. An experienced and skilled Palo Pinto, TX, same-sex divorce attorney can be your guiding light throughout the proceedings. Call the office at 817-599-6969 today for an in-depth discussion on safeguarding your interests best.