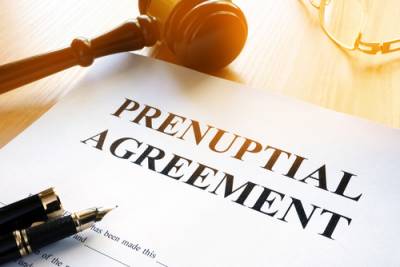 The furthest thing from most new couples' minds is the idea that their relationship will come to an end. But when nearly 50 percent of marriages end in divorce, the notion of a marriage lasting forever might seem naive to those who tend to be practical about making major decisions. Prenuptial agreements are a great way to protect both you and your future spouse's interests at a time when you are feeling generous and considerate towards each other. Although negotiating a prenup may not feel like the most romantic thing to do, having a solid legal agreement in place can save time, money, conflict, and heartache down the road if the relationship does end. Here are three important conversations to have before you begin discussing your Texas prenuptial agreement.
What Do You Own and What Do You Owe?
Couples building a prenuptial agreement will need to disclose all of their property and debts. Each spouse should list his or her real estate, business interests, investments, and other assets. Spouses must also disclose debts, including credit card debt, student loans, and personal loans. A prenuptial agreement allows spouses to classify assets and debts as either marital or separate property. Marital property is owned by both spsoues while separate property or non-marital property is owned by only one spouse.
How Will You Manage Money?
Financial conflict is a frequent driver of divorce, and while couples do not necessarily need to have similar financial management styles, understanding how you will handle any differences will be crucial for establishing healthy financial habits throughout your marriage. Prenuptial agreements can specify what will happen in regard to spousal support, shared assets, business ownership, and more.
...